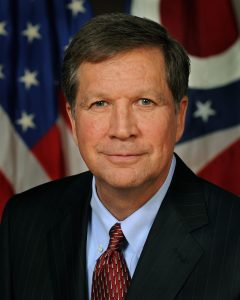 John Kasich's 2018 Chair Agenda - Agile Workforce
Technology's profound and transformative impact on our society and workforce will not cease. In fact, its impact is increasing at such a rapid pace today that we can expect it to soon reach critical mass in the form of a disruption that will soon create jobs currently unimaginable. Ultimately, this disruption will lead to increased productivity and prosperity, but adjusting to it will require our region to retain and recruit the brightest minds and hardest workers, as well as leverage existing strengths in new ways.
To be prepared, Midwestern states must be on the forefront of anticipating change. The chair's agenda will explore this challenge by looking at how education and training intersects with our region's strengths in infrastructure, advanced technology, automation and energy, to allow the Midwest to be a premier location for success far into the future.